Are You Looking For A Pediatric Dentist In Shreveport, Louisiana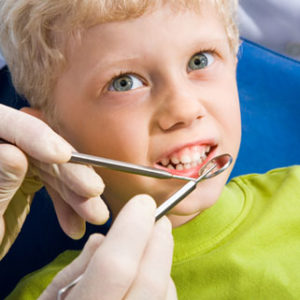 Taking care of your kids and making sure their oral health is the best in can be is the top concern of every good parent.  As parents, we naturally want the best for our kids and we want them to live long and healthy lives.  In order for them to do that, your child needs good oral health which will lead to better overall health.
Recent studies have shown that there is a direct link between our oral health and our overall health and especially heart health.  These studies have shown that there is a direct link between gum disease and heart disease.  So making sure your child has healthy gums and teeth are necessary for their long term health.
The top dental associations recommend that you bring your child in for the first visit by the time they are about 1 year old.  This gives us the chance to examine your child and see if there are any problems that could be developing early on in their young lives.  Prevention is very important and can save you time and money in the dental office later on.
Common Dental Problems A Shreveport Pediatric Dentist Treats
There are some common problems your child may face or have that could need attention:
Tooth Decay
Sensitive Teeth
Bad Breath
Grinding
Thumb-sucking
Gum Disease
Canker Sores
Over-Retained Primary (baby) Teeth
Wisdom Teeth
Orthodontic Problems
Dental Anxiety
If you haven't already had your kids in the office and they are experiencing any of these problems, it's probably a good time to go ahead and bring them in for an exam and check-up.  If it's your first visit to our office, you can download forms here.
Our kids dental office is located at 3412 Barksdale Blvd., Bossier City, Louisiana 71112.  This office is strictly for kids and is designed with them in mind.  The office features a cool space theme and has fun things for your child to do when you come in for your appointment.  We want to make sure that they feel comfortable and safe.
If your child is experiencing some anxiety, we do offer sedation services.  What level of sedation is needed will be discussed between you and the doctor.  Our goal is to partner with you in your child's oral health.
Pediatric Dental Services In Shreveport, Louisiana
We offer a wide range of dental services in our office for Shreveport, Louisiana residence:
If you have questions about the services we offer, then feel free to give us a call at 318-213-4693.  We are here and happy to answer any of your questions.  This includes questions on dental financing and insurance related questions.