Meet The Wonderful Doctors Of Shreveport Bossier Kids
A team that is commited to your childs oral health and beautiful smile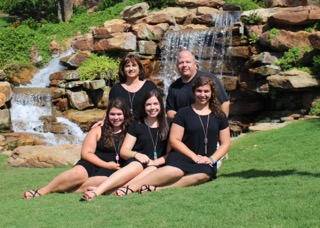 Dr. Bryan Stewart, DDS
General Dentist
Dr. Stewart is a native of Shreveport and is a graduate of CE Byrd High School. He attended LSU in Baton Rouge, and after only three years, entered LSU School of Dentistry in New Orleans. After graduating, he moved to Charlotte, North Carolina and then to Rockingham, North Carolina, where he practiced for 10 years before returning home. Once he returned, his practice was focused on delivering caring and quality dentistry to children. His goal is to make the dental experience fun and relaxing for patients of all ages!
Dr. Stewart has been married to his high school sweetheart, Paige since 1993. He lives in Bossier City and has three daughters, Mackenzie, Ashlynn and Colleen. His interests are hunting, fishing, and cooking, along with spending time with his family. Most weekends he can be found somewhere on a softball field watching his daughters.
Member of the following: American Dental Assoc, LA Dental Assoc, Northwest LA Dental Assoc, Academy of General Dentistry, and American Academy of Pediatric Dentistry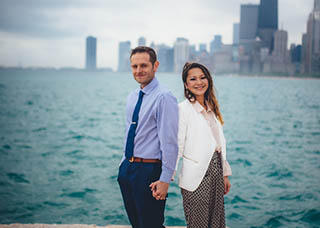 Dr. Stephanie Phan, DDS
Pediatric Dentist
Dr. Stephanie Phan is a native of Sacramento, California. She received her undergraduate degree from the University of the Pacific and her Doctor of Dental Surgery degree from the University of California, San Francisco. Following completion of dental school, Dr. Phan's lifelong desire to treat children led her to complete two additional years of specialty training in pediatric dentistry at Loma Linda University. During her residency, she concurrently earned a Master of Science in Dentistry. Dr. Phan practiced pediatric dentistry in Southern California before relocating to Shreveport as her husband undergoes surgery training at LSU.
As a pediatric dentist, Dr. Phan's goal is to create a dental home for every child in order to establish and maintain optimal health. Dr. Phan is board certified from the American Board of Pediatric Dentistry, is a member of the American Dental Association and American Academy of Pediatric Dentistry, and holds privileges at Willis-Knighton Health System. She is fluent in both English and Vietnamese. When not practicing dentistry, Dr. Phan loves running, traveling, and caring for her pomeranian puppy. As a new transplant to Louisiana, Dr. Phan and her husband also enjoy trying southern food and exploring what their new home has to offer.